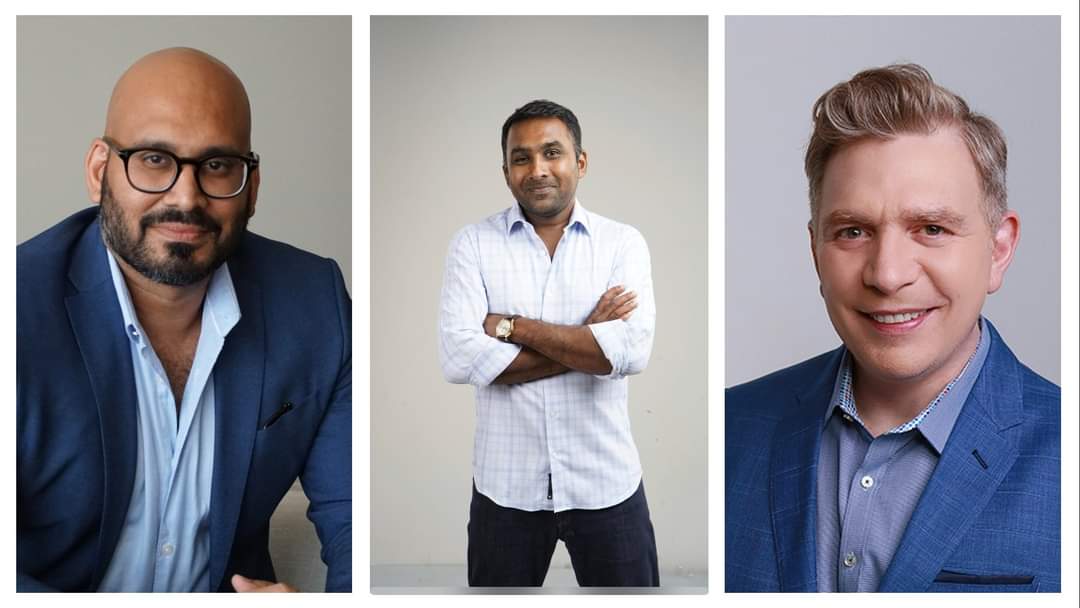 Thinking big in the growing cloud security industry, ICC Hall of Famer, global cricket consultant and serial venture capitalist Mahela Jayawardene has co-founded 'Dygisec', a next-generation technology company focused on cloud security compliance.
Jayawardene has partnered with Chandita Samaranayake and Stefano Harding, two industry experts with more than 25 years of experience at global technology companies like Google, Oracle, IBM, Microsoft, and Virtusa. Harding serves as the company's chief technology officer, while Samaranayake is the chief partner officer.
With operations in Sri Lanka, Singapore, the US and plans to expand to Australia and the UK, Dygisec aims to securely scale global businesses in the 'New Normal' with its cloud-based compliance policy engine. in data and without agents called 'Triton'. . It will provide continuous security, compliance, and governance for enterprises globally by using a defined set of best practices according to the specific cloud provider and service. Continuous compliance is configured according to various standards, including PCI, GDPR, CIS, ISO, NIST, SOC, and HIPAA, and cloud service configuration best practices. Triton can automatically remediate issues by combining real-time, continuous monitoring with automation features to detect and correct issues such as improper account permissions.
The first version of the product, integrated with global regulatory frameworks such as PCI/DSS, HIPAA, CIS, ISO 27001, will be available in the Microsoft Azure, Amazon Web Services (AWS) and Google Cloud markets in the second quarter of 2022. Dygisec already has signed up with five global clients in the healthcare, telecommunications, retail and manufacturing sectors with more than 60,000 employees and more than $10 billion in total revenue.
Dygisec's software development team consists of talented engineers and cloud architects in Sri Lanka and the US with over 15 years of cloud consulting and operations experience. They all have hands-on experience working with many Fortune 500 companies, from telecommunications, finance, healthcare to FMCG, successfully migrating over 20,000 virtual machines to the cloud. Dygisec has also forged partnerships with some of the world's leading cloud service providers (CSPs), including Microsoft, Amazon, and Google.
Commenting on his new business venture, Jayawardene said: "The cloud and digital transformation have radically changed the IT landscape and introduced new types of threats and security requirements. Additionally, with the advent of the pandemic, cloud technology became a necessity and cloud security became a critical concern for organizations as businesses of all sizes shifted to remote work. Additionally, misconfigurations represent the number one risk for all organizations using the cloud. 36% of cloud professionals say their organization has experienced a major cloud data breach or breach in the past few years."
"In such a context, Triton, Dygisec's agentless, data-driven platform, aims to reimagine cloud compliance for global enterprises in the new normal. The platform continuously monitors and assesses the environment for compliance policy enforcement, helping companies stay ahead of the dynamically changing attack surface. Triton stops vulnerabilities by providing unified visibility across all cloud environments, preventing misconfigurations in real time. Triton also provides organizations with the intelligence and context to make informed decisions, securely and continuously monitoring an organization's entire cloud infrastructure – from broad workloads, network devices to applications – from a single pane of glass. Jayawardene said.
Dygisec also has a cloud consulting services practice that builds a secure cloud infrastructure and implements a best practice cloud security compliance framework based on the client's industry. This will be defined as Infrastructure as Code and Policy as Code.
From a corporate social responsibility point of view, Dygisec plans to form a Cloud Security Academy to pave the way for local cloud security experts. With a vision of making Sri Lanka the regional hub for cyber security, Dygisec Cloud Security Academy aims to train, certify and export 5,000 cloud security experts representing women, financially challenged and people with disabilities to the global market in the next three years.
About Dygisec
Headquartered in Singapore, with operations in Sri Lanka, USA, and plans to expand into the UK and Australian markets, Dygisec is a technology products company focused on cloud security and compliance. Its next-generation product, Triton, detects and resolves cloud security risks in real time using the data-driven security platform while building capabilities around security products from Microsoft, AWS, and Google Cloud. With intelligence-driven defense at its core, Triton helps businesses address risks before they become breaches while maintaining compliance with security standards such as CIS, PCI, NIST 800-53, SOC2, GDPR, HIPAA and ISO-27001-2013.