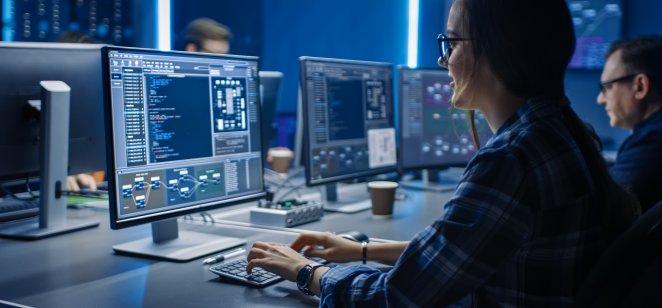 A group of companies stood out at a recent cybersecurity industry conference that covered the latest trends, according to a new research report from the US investment bank. William Blair.
the RSA Conference is a leading information security conference recently held at the Moscone Center in San Francisco, attended by 26,000 people, including more than 600 speakers and more than 400 industry exhibitors.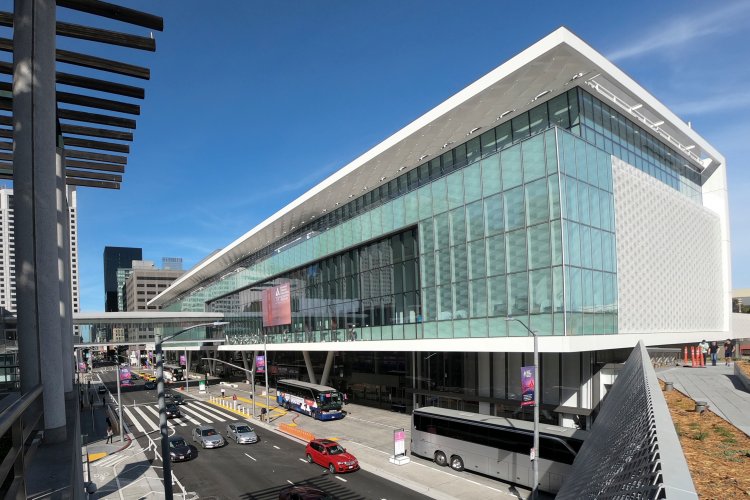 Shutterstock
"We continue to see the cybersecurity space transform to accommodate modern cyber threats, as there is still no single, silver bullet approach to cyber protection," William Blair analyst Jonathan Ho wrote.
"We believe automation and integration continued to play a more prominent role at this year's conference due to challenges around skills and worker shortages, as well as increasing complexity."
Palo Alto Networks (PANW) Stock Price
Incorporated in 2005, headquartered in Santa Clara, California Palo Alto Networks manufactures data networking equipment such as firewalls and offers cybersecurity-related products and services covering internal networks and the cloud.
Palo Alto Founder and Chief Security Officer Nir Zuk gave a keynote address at the conference on the concept of a self-contained SOC (Security Operations Center).

Palo Alto Networks
A security operations center (SOC) collects data from a large organization's IT infrastructure to give IT security professionals a better handle on what's going on with their systems.
Improved automation
Zuk made the case that the level of automation needs to be significantly improved within SOCs, which are already inundated with a huge amount of data and alerts.
Within its Next Generation Security business, Palo Alto offers Cortex – a set of AI tools that can be used to provide detection and response across all data sources.
"What [Palo Alto's Zuk] That said, security analysts can determine how a breach occurred and what the attackers did with the captured data, but they do so in days, weeks, or months. If the process were to be automated in a much more significant way, then that time frame could be shortened, with the goal of shortening the default determination time to be real-time in nature," William Blair's Ho wrote.
VMware Stock Price (VMW)
vmware (VMW) is an American technology company engaged in cloud computing and IT infrastructure virtualization software. The company was spun off from Dell Technologies (DELL) in 2021, and earlier this year Broadcom (AVGO) made $61 billion (£50 billion, €58 billion) offer to the company.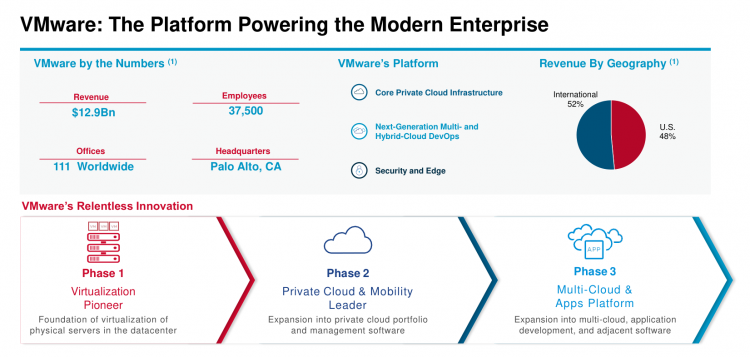 broadcom
Analysts at William Blair attended a keynote session led by VMware that laid out the view that lateral security is the newest perimeter and product area in cybersecurity.
Understand security perimeters
Firewalls, which separated internal and external networks, were considered the original perimeter that later transitioned to endpoint security as the industry matured. An endpoint is any interface between a user and a network, such as a desktop, laptop, or smartphone.
With cloud computing, the perimeters became much more confusing, as it was difficult to determine where an organization's data was stored and where its applications were running.
What is your opinion about VMW?
Vote to see the sentiment of the traders!
Modern cybersecurity methods now encompass extended detection and response (known in the industry as XDR): data from various elements within an organization's IT infrastructure is collected and examined to find the cause of suspicious activity.
The newest cybersecurity perimeter is lateral security, which creates an end-to-end view of how users interact with applications.
"In this concept, telemetry involves data from users, devices, traversed networks, and applications, but applications are not treated as monolithic concepts. Instead, applications are broken down in terms of the services they use, including container-based workloads and cloud segmentation," the William Blair analyst wrote.
No Code/Low Code
Another session covered the emerging concept of "no code/low code" tools and how safe the applications created by these tools were. research firm Gartner predicts that 65% of software development will be low-code by 2024.
Since these tools are aimed at non-technical users (code development becomes so easy that virtually anyone can do it), there is a fear that the business case for an app, and how soon it can be released, takes precedence over what how secure could the app be. be.
William Blair's Jonathan Ho made a distinction between general purpose low code/no code and that written by security firms such as Okta (OKTA).
Okta Stock Price (OKTA)
Founded in 2009 by two former Salesforce.com (CRM) employees, San Francisco-based Okta offers cloud-based services identity and access management solutions to businesses, government agencies, and educational establishments in the US and abroad.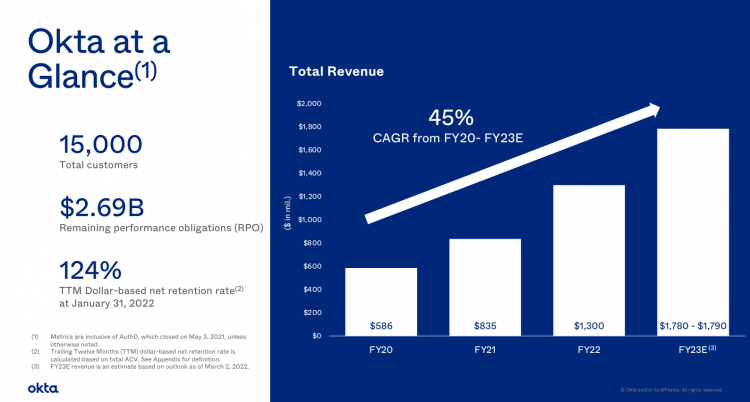 okta
"From our point of view, since Okta is a security vendor, we find this type of low code/no code, which is typically used to navigate data and create data security workflows, to be much more compatible. with security, due to the very nature of code developed by a security vendor," the William Blair analyst wrote.
In March, Okta's stock plummeted when it revealed a security breach traced back to a subcontractor.
Other readings…